a href="http://homesanctuary.typepad.com/rachelanne/">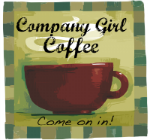 This week has been very busy. I have had Drs. appts. for myself, grandson, and my friend who is 87 yrs young. Between the appointments and trying to keep the house at least halfway decent. I am worn out. I have enjoyed the week though.
I love spending time with my grandson, Bradley and his mom. My friend and I really enjoy each other's company. We had breakfast together this morning. She is leaving Sunday to spend a week or so with her grandson and her great granddaughter Caralee. She is so crazy about her. I believe grandchildren do that to you.
I attended Bible study Monday evening. We have doing Beth Moore's study of "Esther". I have really enjoyed it. We only have 2 more sessions. I really hate to see it come to an end. Nothing like studying God's Word with some Siesta's. Praying everyone has a blessed weekend.